Posts Tagged 'Event'
Thursday, May 10th, 2018
New York Times best-selling novelist, Claire Messud, joins Pulitzer Prize-winning author, Richard Russo, for a lively conversation about books, writing, and "all things literary." Messud is the award-winning author of The Emperor's Children, The Woman Upstairs, and The Burning Girl. The LA Times calls her "an absolute master storyteller." Russo is the author of more than a dozen books, including The Risk Pool, Mohawk, Nobody's Fool, Everybody's Fool, That Old Cape Magic, Bridge of Sighs, Elsewhere, Trajectory, and the Pulitzer Prize-winning novel, Empire Falls.
Russo and Messud will be introduced by Kirkus Prize-winning novelist, Lily King, author of Euphoria. The conversation will be preceded by a catered reception with the authors (for sponsors, host committee members, and reception ticket-holders) and followed by a book signing sponsored by Print: A Bookstore.
To purchase tickets to the Author Reception or the Reading, click on the "Buy Tickets" button below.
Interested in becoming a Sponsor or Host Committee member to this event?  Click HERE for information and contact us at info@wayfinderschools.org
Thank you to our Sponsors!
Host Committee Members
Paul Andrews, Lowell & Ella Brown, Derrick Buckspan & Laura O'Neill, Brock & Lane Clarke,
Jeff & Micki Colquhoun, Dan & Kim Dorsky, Melissa Duffy, Bill & Vicki Ferentz, Tao & Alison Fineberg,
Alice Bingham Gorman, Rick & Kathy Grossman, Brian Grzymski, Lynn Hallett, Whitney Harvey, Lily King, Susan Koch, Catherine Martin, Dick & Carolyn McGoldrick, Jerry McQueeney, John & Denny Palmer,
Alan & Erin Pimentel, Don & Pam Russell, Richard & Barbara Russo, Mark Winkworth & Jule Selbo,
Anthony Lyons & Brenda Chandler
---
Wednesday, December 13th, 2017
Join us for a silent auction, light hors d'oeuvres by Kitchen Chicks, hear who the local sponsor contest winner is for the holiday decor, and learn about Wayfinder Schools and our programs. Early Bird ticket prices through Nov. 15th!
5:00PM Doors Open, Cash Bar & Holiday-themed Silent Auction Preview
5:30PM Holiday Décor Contest Review & Voting begins for Gold & Silver Sponsors

6:00PM Silent Auction, Hors d'Oeuvres & Refreshments
7:00PM Silent Auction ends, Live Program of Wayfinder Schools begins
7:15PM Contest voting ends, tallying begins!
7:30PM Holiday Décor Contest Winner Announced
SPONSORED BY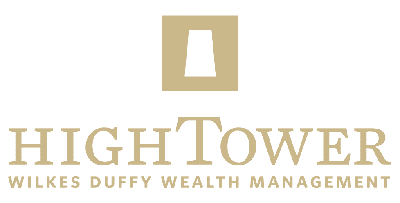 BUSINESS FRIENDS
Albin, Randall & Bennett CPAs
Maine Media Collective
---
Thursday, May 17th, 2012
This Saturday, Wayfinder Schools and CMCA bring you two great events in downtown Rockport…
The CMCA's spectacular 60th anniversary exhibition and Wayfinder Schools' amazing event with Pulitzer Prize winner Richard Russo and NY Times bestseller Andre Dubus III… lively conversation, book signing and fabulous food!
Want to attend both events but worried about parking? Fear not! 
All Aboard Trolley & Limousine Co. of Rockland will be providing transportation from the former Camden-Rockport Elementary School on West Street to CMCA & The Rockport Opera House.
Thank you, All Aboard!
Make sure you get your tickets now for what promises to be a wonderful event!
---
Wednesday, May 16th, 2012
Celebrating over 35 years of enriching the cultural life in Maine, the Maine Writers & Publishers Alliance is another of our fabulous sponsors for the Conversation with Pulitzer Prize winner Richard Russo and NY Times bestseller Andre Dubus III!
Join MWPA and the rest of our community at the Rockport Opera House on Saturday, May 19, from 4-6 to hear from these renowned authors!
---
Wednesday, May 16th, 2012
BIG thank you to KeyBank for being one of our generous sponsors for the Conversation with Pulitzer Prize winner Richard Russo and NY Times bestseller Andre Dubus III at the Rockport Opera House!
Known for their great customer service, KeyBank is also a great community partner with branches across the state.
Thanks again to KeyBank and buy your tickets now for the book event on Saturday, May 19, at www.thecommunityschools.org!
---
Tuesday, May 15th, 2012
Award winning provider of IT solutions and support services Know Technology is sponsoring our upcoming book event with Pulitzer Prize winner Richard Russo and NY Times bestseller Andre Dubus III.
Know Technology is known for its experienced team and record of helping organizations achieve the right balance of systems and services to get the most out of their IT investments.
Thank you for your support, Know Technology!
Buy your tickets now for our upcoming book event this Saturday!
---
Tuesday, May 15th, 2012
We are so thankful to Maine Magazine for sponsoring another CSOFC event! Thank you to Maine Mag for participating in the Conversation with Pulitzer Prize winner Richard Russo and NY Times bestselling author Andre Dubus III on May 19, from 4-6 pm!
Maine Mag shares great stories and images about local art, events, wedding, travel, people and all things Maine!
Check out the latest issue of Maine Mag at www.themainemag.com and don't miss meeting these renowned authors this Saturday at the Rockport Opera House!
---
Friday, April 20th, 2012
Marianne Forti is a graduate of The Boston Conservatory and went on to pursue a fulfilling career in dance and music performance and dance education in Boston and New York.
Marianne is a certified Pilates instructor at SOMA Pilates studio in Rockland where she teaches private Pilates sessions and group classes.
Marianne is the proud mom of Jude and Greta Forti, ages 9 and 6, and wife of Oceanside East Principal-extraordinaire Tom Forti.
She was asked by event organizers Heather Hearst and Nancy Schultz to come out of "retirement" and dance an athletic tango with her fabulous partner Christian Clayton who was kind enough to push her around from day one of rehearsal!
Marianne is proud to support Wayfinder Schools along with her group of energetic moms known as The Hot Mamas.
Don't miss Marianne and Christian dance the tango at the fourth annual Dancing with the Local Stars!
---
Thursday, April 19th, 2012
Brook Hartshorn has worked for the Camden Police Department for ten years.
She has four children and two grandchildren, and she loves motorcycle riding and working out.
Brook got involved with Dancing with the Local Stars to benefit Wayfinder Schools.
Brook says, "It's a fantastic resource, and I would do anything to help the community in which I serve."
Don't miss Brook dance an east coast swing with Swing & Sway Dancing's Jacob Adams on Friday, April 27, at the Camden Opera House!
---
Thursday, April 19th, 2012
Jamie Ritter has lived in the midcoast region of Maine since 1994.  He worked with MBNA, Camden National Bank, the Camden Public Library, and he is most recently a director at the Maine State Library in Augusta.
During his career with MBNA, Jamie worked closely with student-related internships including alternative high schools such as BCOPE and Wayfinder Schools, and also worked directly with the MBNA Scholarship Program.
He is married to his beautiful wife Heather and has two terrific kids — his step-daughter Anna (13) and his son James (8). They all live in Searsmont, and look forward to a fun summer where they will plant a great vegetable and herb garden and a huge pumpkin patch!
Jamie likes to underscore that his dancing ability is "pretty bad" — he's usually the guy "holding up the wall" so this experience has been both challenging and lots of fun. He's glad that it's helping such a great organization as Wayfinder Schools.
Don't miss Jamie and Bonny Branch of Swing & Sway Dancing perform a foxtrot at this year's Dancing with the Local Stars!
---