Posted on Thursday February 8, 2018
Our Residential Program students had  great time skiing at Roberts Farm Preserve in Norway, Maine!
---
Posted on Wednesday January 24, 2018
The latest addition of our Passages Press. Updates, recipes, and reflections!
---
Posted on Thursday December 7, 2017
By Admissions & Post-Graduation Coordinator Andie Hannon
Thanksgiving for most people means memories of Grandma's heavenly pumpkin pie, football games and family gatherings. But for a close-knit group of students at Wayfinder Schools in New Gloucester, the upcoming holiday is about much more than roasted turkeys, creamy mashed potatoes and green bean casseroles.
For the 11 students in the alternative high school's residential program, Global Thanksgiving is a celebration unlike any other. It's about more than homemade dishes from around the globe prepared for their families by the students.
It's about the stories behind those dishes and the meaningful social justice lessons they represent.
"Thanksgiving is the specific day we give thanks in America for everything we have. We have one day set aside. Yet in war-torn countries, women are thankful just to make it back home alive each day," Jesh Flynn, 17, of Lewiston, said of the event. "It's about empathy. It's about realizing that not everyone who left the house the same time as you that day made it home at the end of the day."
Wayfinder Schools is an alternative high school serving 80 young men and women throughout Maine who are at risk of high school non-completion. Now in its ninth year, Global Thanksgiving is a significant part of the school's mission to empower students to discover their strengths and skills, connect with their families, practice personal responsibility, contribute to their communities and earn a high school diploma.
The research projects and public event challenge students to step outside their teenage bubble and figuratively walk a mile in the shoes of another – namely ones worn by women living amid the daily chaos and fear in war zones around the world. The event is the culmination of nearly three weeks of research and preparation celebrating human resiliency, culture, food and personal stories from around the world.
"It's one of the biggest projects of the year for our students," said teacher Elisabeth Sampson. "It's about global awareness and aims to get students thinking about the world beyond them. It helps them understand what people in the world are going through."
Each student was assigned two countries – several of which are war-torn. And with each country came a personal account of day-to-day life told through the eyes a woman living there. Each student completed a research project spanning multiple academic subjects; including writing a final paper that incorporated statistics and examined international issues such as global hunger, food scarcity, war and economic development.
Students were also called upon to tap into their artistic creativity by designing a new flag combining elements of the national flags from both countries, as well as exploring the nations' culture by choosing and preparing an ethnic dish for the event. There's even a scientific component as students are also required to research animals from their countries and the important food resources they represent.
Lead teacher Morgan Caudill said two incredible texts – Share: The Cookbook That Celebrates Our Common Humanity and In Her Kitchen: Stories and Recipes from Grandmas Around the World – were instrumental in the learning process. The texts contain far more than traditional cookbooks. Their pages are peppered with profiles and stories of resiliency and hope sandwiched amid recipes handed down for generations.
Share was published by Women for Women International, a non-profit organization that has helped more than 462,000 marginalized women in eight countries affected by war and conflict since 1993. The organization offers support, tools and access to life-changing skills to move from crisis and poverty to stability and economic self-sufficiency.
For Flynn, her immersion into the culture and hardship of women living in Iraq and Afghanistan was far more personal than the constant bombardment of media reports about insurgents and Isis. It was the eye-opening, heart-wrenching, moment when she suddenly realized complaining about not waking up to coffee in the morning seemed trivial compared to the woman she profiled who was shot in the face by insurgents.
"I want people to realize how lucky they are and to be aware of all the atrocities going on in the world," said fellow student Riley Burgess, 17, also of Lewiston.
Burgess said students started noticing similarities between their research – chief among them a lesson in humility and a shared appreciation for what they have and an awakening to the world around them.
For Caudill and Sampson, it's exactly what they hoped for.
"They're able to appreciate the resiliency that exists across cultures," Caudill said. "It's about not getting lost in the tragedy – a moment for them to put their own lives into perspective and think 'Wow. As I'm sitting here in class, there's war going on.' It's about looking beyond the statistics because it's really easy to lose the human perspective of it."
Beyond the research projects, students share their findings, profile stories, artwork and culinary creations with their families and the wider school community the week before Thanksgiving.
"It's a huge milestone they get to see us step," said Gabby Aube, 17, of Waterford. "They get to try what you worked on as a cook. They get to hear what you worked on as speech. Global Thanksgiving is all about what the students set up."
---
Posted on Monday November 27, 2017
Six Word Memoirs, Alumni Updates, A Homemade Play Dough Recipe & More. Check it out!
---
Posted on Monday November 6, 2017
Last month we spent several days on Cow Island with Ripple Effect: camping, kayaking, learning about ecology, challenging ourselves on the zip line and ropes course, practicing team building and learning leadership skills. The weather was wet, but spirits stayed bright. Great job Wayfinder crew! Thank you Ripple Effect!
---
Posted on Monday November 6, 2017
This fall we've had two apple picking trips, the first to Hope Orchards with our midcoast Passages students, and the second to Thompson's Orchards with our southern Maine Passages students.
Above: Midcoast Passages students at Hope Orchards. Students later returned to our Camden campus  to make apple crisp for our Fall Open House.
Passages students and their babies at our Camden Open House. We enjoyed homemade apple crisp, warm apple cider, homemade mac and cheese and other treats.
We were thrilled that so many alumni stopped by to visit! L-R: Erika ('15), Passages Teacher Cathy Ames-Cruz, Marissa ('16) and Justin ('16).
A few weeks later, the Southern Maine crew visited Thompson's Orchards:
Two wonderful days with all these amazing young parents and their kiddos. Thank you Thompson's & Hope Orchards!
---
Posted on Friday November 3, 2017
Join us for a silent auction, light hors d'oeuvres by Kitchen Chicks, hear who the local sponsor contest winner is for the holiday decor, and learn about Wayfinder Schools and our programs. Early Bird ticket prices through Nov. 15th!
5:00PM Doors Open, Cash Bar & Holiday-themed Silent Auction Preview
5:30PM Holiday Décor Contest Review & Voting begins for Gold & Silver Sponsors

6:00PM Silent Auction, Hors d'Oeuvres & Refreshments
7:00PM Silent Auction ends, Live Program of Wayfinder Schools begins
7:15PM Contest voting ends, tallying begins!
7:30PM Holiday Décor Contest Winner Announced
SPONSORED BY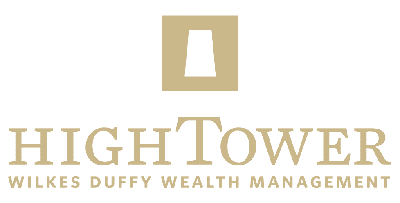 BUSINESS FRIENDS
Albin, Randall & Bennett CPAs
Maine Media Collective
---
Posted on Thursday October 26, 2017
It was great to see so many recent grads at our Camden Open House on October 12!
Pictured, L-R: Erika ('15), Longtime staff member Cathy Ames-Cruz, Marissa ('16) and Justin ('16).
Below: Current Passages students and their babies. Special thanks to our midcoast Passages students for making delicious apple crisp for the Open House!
---
Posted on Wednesday October 4, 2017
Join us for our Fall Open House on Thursday, October 12 from 4-6pm at our Camden Campus on 79 Washington Street. Stop by for homemade apple crisp, warm apple cider and other fall treats. Hear program updates from staff, meet Passages students and recent grads, and enter to win the door prize. Hope to see you there!
---
Posted on Tuesday September 19, 2017
Join us at Flatbread in Rockport from 5-9 tonight! We'll have a meet and greet table, silent auction, 50/50 raffle, and proceeds from pizza sales will benefit our Passages Program for teen parents. Here we are working on our banner for the event. Hope to see you there!
---