Posted on Thursday February 8, 2018
New York Times best-selling novelist, Claire Messud, joins Pulitzer-Prize winning author, Richard Russo, in a literary conversation. Claire Messud is the award-winning author of The Emperor's Children, The Woman Upstairs, and The Burning Girl. The LA Times calls Messud as "an absolute master story teller". Richard Russo is the author of more than a dozen books, including The Risk Pool, Mohawk, Nobody's Fool, Everybody's Fool, and Pulitzer-Prize winning novel, Empire Falls.
To purchase tickets to the Author Reception or the Reading, click on the "Buy Tickets" button below.
Interested in becoming a Sponsor or Host Committee member to this event?  Click HERE for more information and contact us at info@wayfinderschools.org
Thank you to our Sponsors!
Clark Insurance
Maine Writers and Publishers Alliance
USM Foundation
PRINT: A Bookstore
Maine Magazine
Host Committee Members
---
Posted on Tuesday November 28, 2017
We are thrilled to partner with Jill McGowan for Giving Tuesday. From 10-7pm, Jill McGowan, Inc. will donate 10% of all proceeds to Wayfinder Schools. Not only that, four local designers will participate in a trunk show and from 3-7 there will be appetizers, libations and door prizes. Join us!
---
Posted on Friday November 3, 2017
Join us for a silent auction, light hors d'oeuvres by Kitchen Chicks, hear who the local sponsor contest winner is for the holiday decor, and learn about Wayfinder Schools and our programs. Early Bird ticket prices through Nov. 15th!
5:00PM Doors Open, Cash Bar & Holiday-themed Silent Auction Preview
5:30PM Holiday Décor Contest Review & Voting begins for Gold & Silver Sponsors

6:00PM Silent Auction, Hors d'Oeuvres & Refreshments
7:00PM Silent Auction ends, Live Program of Wayfinder Schools begins
7:15PM Contest voting ends, tallying begins!
7:30PM Holiday Décor Contest Winner Announced
SPONSORED BY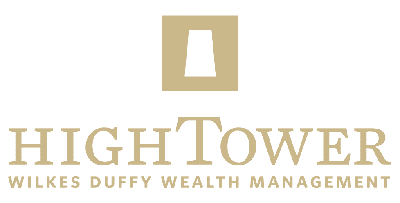 BUSINESS FRIENDS
Albin, Randall & Bennett CPAs
Maine Media Collective
---
Posted on Friday October 27, 2017
Wayfinder Head of Schools Martha Kempe was one of four Maine educators recognized with a Global Goals, Local Leaders Award at Bates College on October 21. The award was presented by The United Nations Association of Maine in recognition of those who are ensuring inclusive, quality education for all, and promoting lifelong learning. Congratulations Martha!
---
Posted on Friday October 27, 2017
Pictured above: Wayfinder Head of Schools Martha Kempe (back row) at September's UMC grant award ceremony in Belfast.
We are honored to be the recipients of grant funding from United Midcoast Charities, which helps fund our Passages Program for teen parents. Thank you UMC!
https://knox.villagesoup.com/p/united-midcoast-charities-awards-500-000-in-grants/1692068
---
Posted on Friday October 27, 2017
http://www.penbaypilot.com/article/wayfinder-school-moving-45-years-after-getting-solid-start-camden/93260#.WeNLj1v1l3Y.facebook
---
Posted on Wednesday September 27, 2017
On Thursday, October 26, we'll celebrate our 4th annual Harvest Homecoming from 4-7 pm at our Opportunity Farm campus, 215 Gloucester Hill Rd. in New Gloucester. Barn dance from 4-5 pm, followed by fabulous Fall foods and an evening lantern parade through our field. Kid friendly. Costumes encouraged. All are welcome!
---
Posted on Monday September 25, 2017
http://www.sunjournal.com/news/lewiston-auburn/2017/09/21/wayfinder-students-donate-clothes-lewiston-shelter/2204250
---
Posted on Monday September 18, 2017
Dine out at Rockport Flatbread from 5-9 on Tuesday, September 19 and part of the proceeds will benefit Wayfinder! Hope to see you there!
Here we are, working on our banner for Flatbread!
---
Posted on Monday September 18, 2017
A few snapshots from the first day of school for our Residential Class of 2018!
---